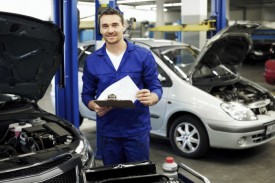 With so many parts and systems in today's automobiles, being able to identify problems which cause diminished performance of your car must be accurately identified by professional ASE Certified Technicians. Each of our experienced service members are ASE Certified, and take tremendous pride in providing excellence in service.
Orr Automotive utilizes state-of-the-art diagnostic equipment to allow the most accurate assessment of your automobile systems status, while pin-pointing deficiencies in specific parts or systems.
Once accurately identified, this allows us to inspect specific parts or systems of your automobile for the best possible remedy to get your car back on the road running like new again.
Have an automobile diagnostic check on your vehicle to help determine the health of car. Contact Orr Automotive today at (909) 625-8963 to schedule an appointment for automobile diagnostic service, maintenance or repair.