We love Fords!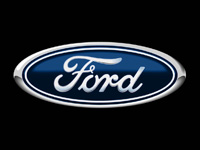 Are you looking for a reputable Independent Ford garage located in Claremont, Montclair, Upland, or the surrounding communities because you aren't satisfied with your Ford dealer, current independent, or you've recently relocated?
Ford, Lincoln, and Mercury maintenance is very important for the life of your car. Orr Automotive can maintain your car as per recommended by Ford, Lincoln, and Mercury so that your vehicle has the best possible chance of lasting a long, long time. When you take care of your car, your car will take care of you. Orr Automotive handles all types of repairs for these Ford, Lincoln and Mercury.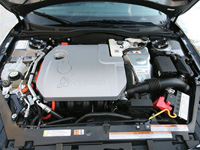 Orr Automotive is a full service garage in business since the 1980′s. We provide major service, timing belts, brakes, air conditioning, tune ups, shocks and struts, and much more!
Considering the thinning-out of the big, over-priced dealerships that couldn't survive in these economic times, are you aware that you don't have to go back to the Ford dealer? Orr Automotive can perform your almost all of your Ford's maintenance except certain factory recalls!
If you live in the San Bernardino Area, come and visit…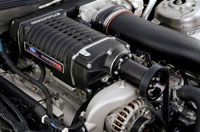 Orr Automotive for your Ford Repairs.
Here is a short list of what we can do for your Ford car or truck.
Alignments
Air Conditioning Repair and Service
Brakes
Clutches
Cooling System Repair and Maintenance
CV Axles
Diagnostic Services
Electrical (Alternators, Batteries, Starters)
Engines
Exhaust
Fuel Injection Service and Repair
Oil Changes
Steering
Suspension (Shocks and Struts)
Timing Belt Replacement
Tires
Transmission Service and Repair
Tune Up
30, 60, 90,000 Mile Maintenance
Specializing in FORD Repairs
Our goal is to provide you with the best auto repair (car repair) in the San Bernardino County. A great Ford, Lincoln, and Mercury mechanic is hard to find. We have well qualified technicians and equipment to work on your car. We use quality parts to go with our service to keep your car running at its best.
We service Ford models like:
Aerostar
Aspire
Bronco
Bronco II
Contour
Cortina
Courier
Crown Vic
Ecosport
Edge
EXP
Escape
Escort
Excursion
Expedition
Explorer
Fairlane
Fairmont
Falcon
Festiva
Fiesta
Five Hundred
Flex
Focus
Freestar
Freestyle
Fusion
Granada
GT
Ikon
LTD
Maverick
Mondeo
Mustang
Pinto
Probe
Ranchero
Ranger
Taurus
Tempo
Thunderbird
Torino
F-Series Truck
E-Series Van
Windstar
We service Lincoln models like:
Aviator
Blackwood
Continental
LS
LT
Mark Series
MKS
MKX
MKZ
Navigator
Town Car
Versailles
And last we service Mercury models like:
Bobcat
Capri
Comet
Cougar
Grand Marquis
Lynx
Marauder
Mariner
Marquis
Merkur
Milan
Monarch
Montego
Monterey
Mountaineer
Mystique
Sable
Topaz
Tracer
Villager
Zephyr
Our work is just as good as the Ford, Lincoln & Mercury Dealer's but for less money and more personal service! At Orr Automotive, are goal is to fix your car right and get you back behind the wheel so you can enjoy your vehicle.