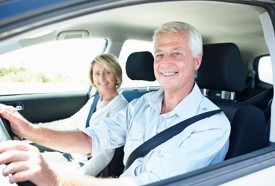 As gas prices continue to drop, motorists should take advantage of their savings at the pump and invest it back into their vehicles. By spending a little now to increase fuel efficiency, drivers can multiply fuel savings and save more money at the pump.
The national average of the cost of a gallon of gas has been above $3 since 2010 but is expected to dip below that mark this year, according to a recent forecast by energy information service GasBuddy.com.
A small investment in simple and inexpensive auto care will add up to better fuel economy and even more savings.
The non-profit Car Care Council encourages motorists to be car care aware and perform simple steps to improve fuel efficiency and save money.
Engine Performance: Keep your car properly tuned to improve gas mileage by an average of 4 percent.
Tire Pressure: Keep tires properly inflated and improve gas mileage by up to 3.3 percent.
Motor Oil: Improve gas mileage by 1 to 2 percent by using the grade of motor oil recommended by the manufacturer.
Air Filters: Replacing clogged air filters on older vehicles can improve fuel economy and will improve performance and acceleration on all vehicles.
Gas Cap: Damaged, loose or missing gas caps allow gas to vaporize into the air.
Fix It: Addressing a serious maintenance problem, like a faulty oxygen sensor, can improve mileage by as much as 40 percent, according to www.fueleconomy.gov.
Courtesy of Car Care Aware